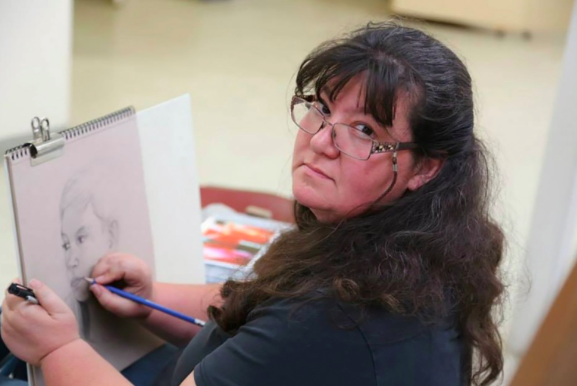 PISTRUCCI ART is a contemporary family business striving to build on a legacy of artistry that goes back hundreds of years.
Angela Benita Pistrucci is the principal creative force, working alongside her talented son, Jeremy.
Angela is a Fine Artist /Art Instructor specializing in portraiture, sculpture, architectural ceramics, product design and development. Her work has been exhibited in galleries in Canada, Italy and Australia, and will be shown in London, UK later in 2017.
In January 2016 Angela received the opportunity to study at the Istituto Poligrafico dell'Arte della Zecca. The centre is the only one of its kind in the world for artists seeking to specialize in the art of engraving and bas relief.
The art of bas relief is in Angela's DNA, as she is the great-great-great grand niece of the famous Benedetto Pistrucci, who served as Britain's Chief Medallist, crafting the first Saint George and the Dragon Gold Sovereign for the Royal Mint in 1817.