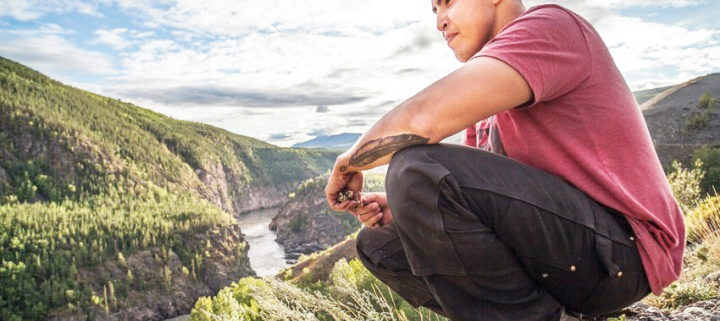 Join our community of big-hearted, socially and environmentally activated folks for a movie meetup. This is our chance to watch an award-winning documentary and have some good solid conversation about the film and the issues that matter. Meet new people and see familiar faces every first and third Friday of the month.
This week's film is a must-watch for all Canadians! Fractured Land tells the coming-of-age story of one of the most exciting young Indigenous leaders in BC today. Caleb Behn learns to use the law to fight fracking in northeastern BC and grapples with the fractures inside himself due to generations of trauma and violence as a result of colonial violence to his people, the land and water. Don't miss this film!
Bring your reusable cup for tea. Popcorn will be served.
Doors at 6:30pm, film starts at 7pm. Stick around for conversation after.