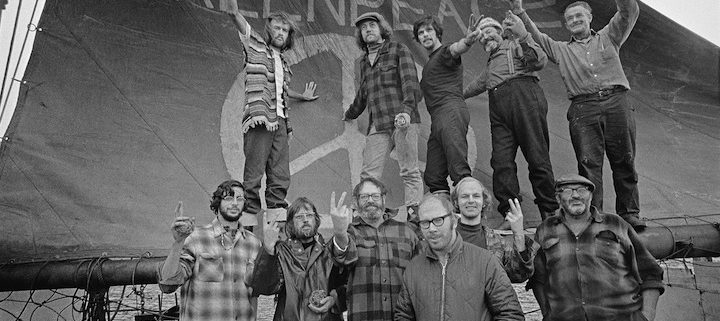 Join our community of big-hearted, socially and environmentally activated folks for a movie meetup. This is our chance to watch an acclaimed documentary and have some good solid conversation about the film and the issues that matter. Meet new people and see familiar faces every first and third Friday of the month.
This week, we'll screen the gripping story behind the founding of Greenpeace. A rulebook for social change, How to Change the World tells the story of how a small group of committed people from BC were able to launch the modern environmental movement worldwide. (Spoiler alert: these guys are why we still have whales.)
Greenpeace senior campaigner Eduardo Sousa will join the screening to for a Q&A and to share about how in this age of reconciliation Greenpeace Canada must take the lead from First Nations.
Bring your reusable cup for tea. Popcorn will be served.
Doors at 6:30pm, film starts at 7pm. Stick around for conversation after.