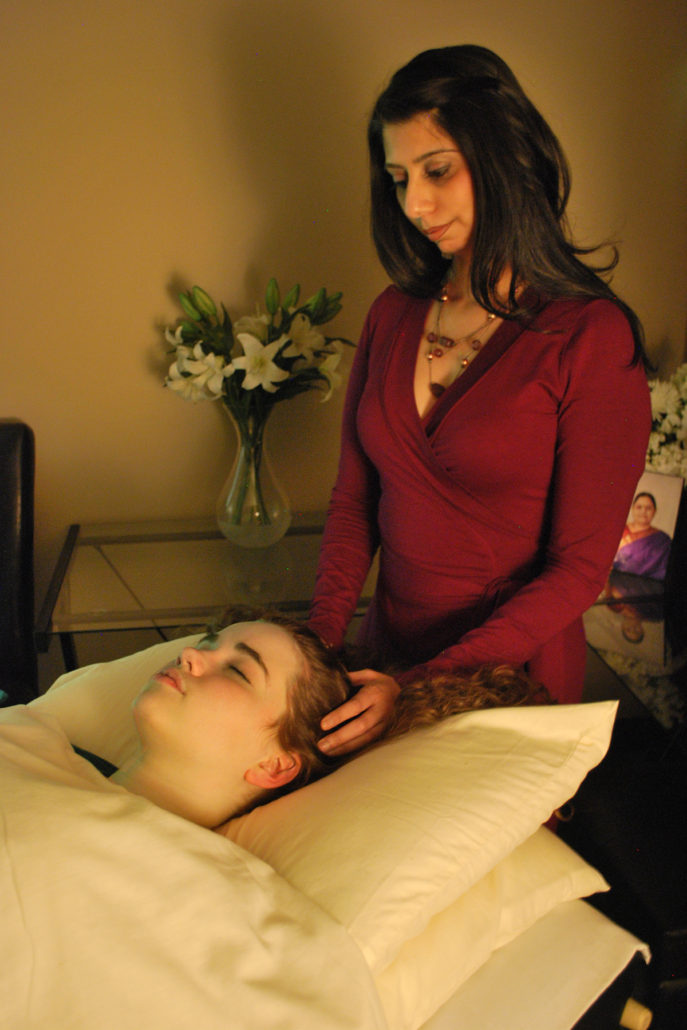 Reena Parikh is a Transformational Healing Practitioner, a Life Coach, and a Certified Stress Management Specialist. She offers healing sessions at the beautiful Collective Space Healing Space in Duncan, BC. She also offers interactive online sessions to a worldwide audience. Reena's healing sessions are deeply relaxing, transformative and rejuvenating and she brings a wealth of knowledge and expertise for a truly powerful holistic healing experience.
She offers Clarity Coaching Sessions – a 90 mins breakthrough session to move through any perceived block, challenge, and decisions regarding career, finance, romance, past lives, and health.
Karma Release Therapy and Soul Purpose Readings which is a blend of energy healing, akashic records readings, and light language transmissions to release deeply held belief systems and emotional blocks. Learn more about why you are here, what your purpose is, what karmic lessons you have chosen to overcome and nurture your spiritual vision and gifts.
The Unity Bubble Program – The Unity Bubble is a spiritual transformational vehicle that unplugs you from the energetic chaos of the collective consciousness. The Unity Bubble provides protection from out-of-alignment energies and connection to your higher aspect and personal Divine belief. It works 24/7 on your behalf to shift you into higher states of consciousness.
To learn more about her offerings please visit www.etherawellness.com or you can contact her at 780.232.8931.
"Reena is an IGNITER! What she has done for me in the last year or so I have known her- I don't think I could have done in this lifetime alone. Every step of my journey has been constantly supported and guided, be it through inner child work, using the healing keys, and especially through her transformational healing and karma clearing program. Each session with her has revealed many of my gifts that were either hidden through fear, doubt, sadness or grief. Moving through each of these obstacles has enabled me to move towards a life of effortless grace and ease. I can't thank Reena enough for her constant support and guidance." – Jennifer Marks, CEO Creative [Blank] Space

"Reena is an amazingly gifted coach and healer. Her approach is unique. She is kind, intuitive, spends quality time and energy with you and gets to the core root of issues which incredibly assists the healing process.  She has been pivotal in my journey.  She was able to go the essence of what was required to truly heal trauma for me and has such a beautiful manner of her interaction.  You feel safe, open and the process is one that I feel has unravelled elements I was not able to do with other healers. My shifts have been transformational. I am much more clear, have a vision of wellness and can truly go inside and start to recognize physical and emotional symptoms with her work and incredible teachings." – Adriana Colavecchia, Director at Nike